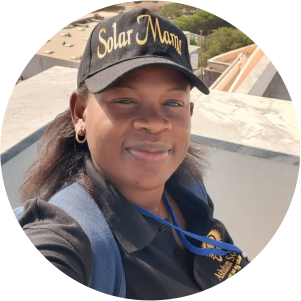 Damilola Abimbola Asaleye – Founder and Executive Director
Damilola is the Chief Operating Officer and co founder of Ashdam Solar Company Limited. As a young girl, having experienced the loss of a family member due to petrol explosion, Damilola dreamt of eradicating the dependence of Nigeria on fossil fuel and became passionate about alternative energy. At age 22, with a passion to solve the energy insecurity of Nigeria, she co-founded Ashdam Solar Company Limited and over the years has been involved in renewable energy offgrid and hybrid systems with innovative projects such as the mobile solar powered street snacks cart launched in February 2019. Damilola is the lead instructor of Ashdam Solar Academy, a subsidiary of Ashdam Solar Company Limited aimed at improving the technical know-how of renewable energy practitioners in Nigeria with international standards and have trained more than 500 practitioners to be successful technically inclined solar PV installers and entrepreneurs. Damilola is also a part time adjunct lecturer at Atiba University, a private university in Oyo state where she teaches Environment and Sustainable Development as a general studies course.
Being actively involved in a male dominated industry, Damilola have experienced gender discrimination first hand and as a way to change the narrative of the society as regards to the role of women in energy industry, she founded Girls and Women Technological Empowerment Organization (Previously named Ashdam Solar Initiative) where she collaborate to empower and mentor girls/women to be bold technology leaders, renewable energy advocates, climate change ambassadors and energy efficiency advocates. Damilola have empowered more than 1370 girls and 173 women through her initiatives. Damilola is a fellow of Open Africa Power 2020 (OAP20) and Enel Foundation. Damilola is concluding her doctoral research in Energy Engineering with specialty in renewable energy microgrid and demand side management. She has s international research publications on renewable energy topics. Damilola is a Robert Bosch Alumni Network member, a Ashoka Change Maker Xchange fellow, she was recognized as one of the foremost women in Renewable Energy Nigeria by the Environment Magazine in the year 2017 and was also awarded the Energy Professional of the year 2018 by the Nigeria Energy Awards. Her collaborative project named Solar 4 girls Naija was also nominated as world finalist for the world energy globe award 2017.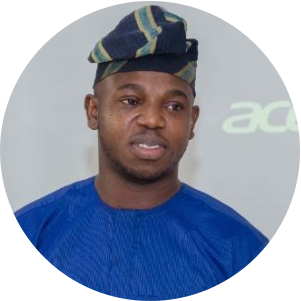 Tunji Lam-Adesina is a Social Entrepreneur, Environmentalist and Chartered Marketer. He is the CEO of Alluvia Unique Concepts Ltd, Concepts de Marque Int'l and Founder of Eleven Eleven Twelve Foundation an independent not for profit organization that is interested and deals with the sustainability of the environment through public advocacy and empowerment/support for entrepreneurs and small businesses who have innovative, creative and sustainable ideas, products and services which seeks to reverse the adverse effects been inflicted on the environment, in line with the United Nations Sustainable Development Goals. He is a pacesetter who is interested in the development of the youth and the society.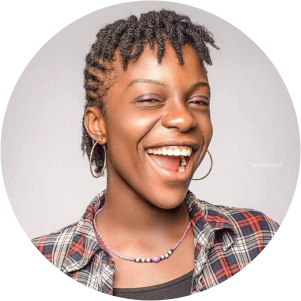 Fascinated by the power of storytelling and digital media, Mirabelle is the Editorial and Communications Head of BlankPaperz Media, a platform she founded to amplify the voices and stories of young Africans — especially writers — who are working towards social good. She's grown BlankPaperz with over 120 online contributors across Africa and other continents; has held in-person trainings and collaborated with other organizations. She recently worked with the communications team of Salzburg Global Seminar, an international organization challenging present and future leaders to shape a better world.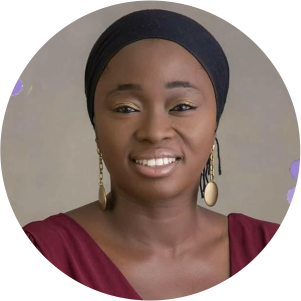 Sherifat Akinwonmi an Information Technology professional with diverse work experience across the financial and IT services industries. She joined GSK in February 2017. She is the Head of Technology (Head of IT) for GSK Nigeria, South Africa and Mauritius and formerly Head of Technology for Nigeria, West and Central Africa.
As part of her role at GSK, she is responsible for all Technology deliverables in these markets, ensuring that the business objectives are adequately supported with Digital and Technology initiatives. Prior to GSK, Sherifat worked as the Head of Information Security, Interswitch Limited ensuring security of the organization's information. Before that, she worked as Risk and Information Security Specialist and IT Service Management Specialist respectively with Stanbic IBTC bank (a member of Standard Bank Group).
She holds a master's degree in Information Security Management with a distinction at University of Salford, Greater Manchester UK. Her first degree was in Computer Science and Information technology from Bowen University with a first class. She possesses several professional qualifications in Information Technology and Security including ISO 27001 LA, CISM, CISA, PRINCE2, ITIL and a Certified Chief Information Security Officer.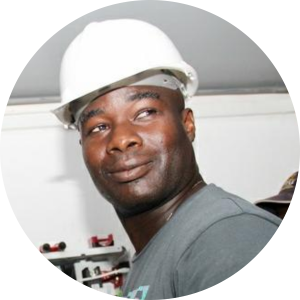 Adeyemi is the CEO and co founder of Ashdam Solar Co. Ltd. with special responsibility of technical overseer of all the company projects from initial design through to the commissioning. Adeyemi is a beneficiary of the NESP/GIZ Solar Photovoltaic Supervisors and Installers program from National Power Training Institute of Nigeria (NAPTIN). He is a beneficiary of The USAID Nigeria Power Sector Program (NPSP) Training for Technical Consultants to support Technical Due Diligence Process for Mini Grids. He has an Advanced Professional Training Certificate in Renewable Energies from the Bulgarian Ministry of Energy & Technology (Germany). He is a beneficiary of Small & Medium Entreprises Development Agency of Nigeria on Promoting Access to Renewable Energy. He has attended several local and international renewable energy training and he always educate himself on improving his renewable energy technical know-how. He is a certified Domestic and Industrial Electrical Installer through the Federal Ministry of Labour and Productivity, Nigeria Standard Trade Test Certification. He has a Postgraduate Certificate in Renewable Energy and Energy Management from the University of Ulster (UK), and a Bachelor of Science degree in Physics with Solar Energy from Bowen University Iwo, Nigeria. He is also a freelance Solar Power Consultant.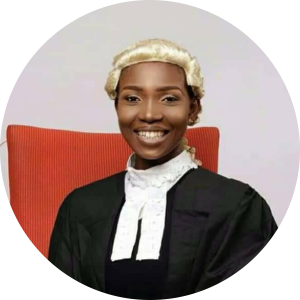 Ngunan holds a bachelor degree in Law and a post graduate law certificate, certificate in Civic Leadership,and other certifications on: social sector management, child rights, project management, proposal writing, and script writing.
She has once served as a civic educator for an Orphange home in Benue, Fundraising strategic for Phaae(UNV), a rapporteur for Friedrich Ebert Stiftung, Project officer for Misereor, a German nonprofit on Human rights; and she is presently the Founder and Exceutive Director of Samuel Ioron Foundation, a nonprofit focused on increasing educational access for girls in rural communities.
She has excellent track records on Education projects: Inclusion and qualitative learning, education for sustainable development, vocational training for economic empowerment; Health project: HIV/AIDS project, Malaria projects and mental health and wellbeing.
She has worked with this set of populations: Persons living with disabilities, victims of child marriage, pregnant women, out of school girls below 9-18, teenagers internally displaced persons, indigent females, out of school children living in slums and state legislators.
She is a Barack Obama 'Young African Leaders Initiative (YALI) RLC Accra Fellow, 2017
Tedx Johannesburg 100ideas 100millenials Fellow, 2018
An Ashoka xchange changemakersxchange 2019
An African Union Education Innovator Finalist, 2019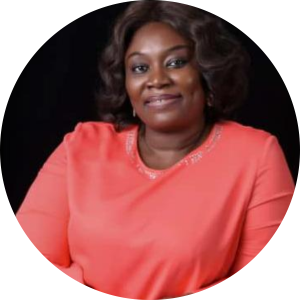 Isioma Emmanuela Ogunwale
Isioma Emmanuela Ogunwale is a Community Pharmacist and a Public health Specialist. She is the Executive director and Founder Intense health pharmaceuticals Ltd an organization that promotes wellness and preventive health Education. Prior to now she was an industrial Pharmacist with Korlyns Pharmaceuticals Ltd were she served as the Brand Manager and National sales manager. She is an entrepreneur with a flare for health promotion and education.